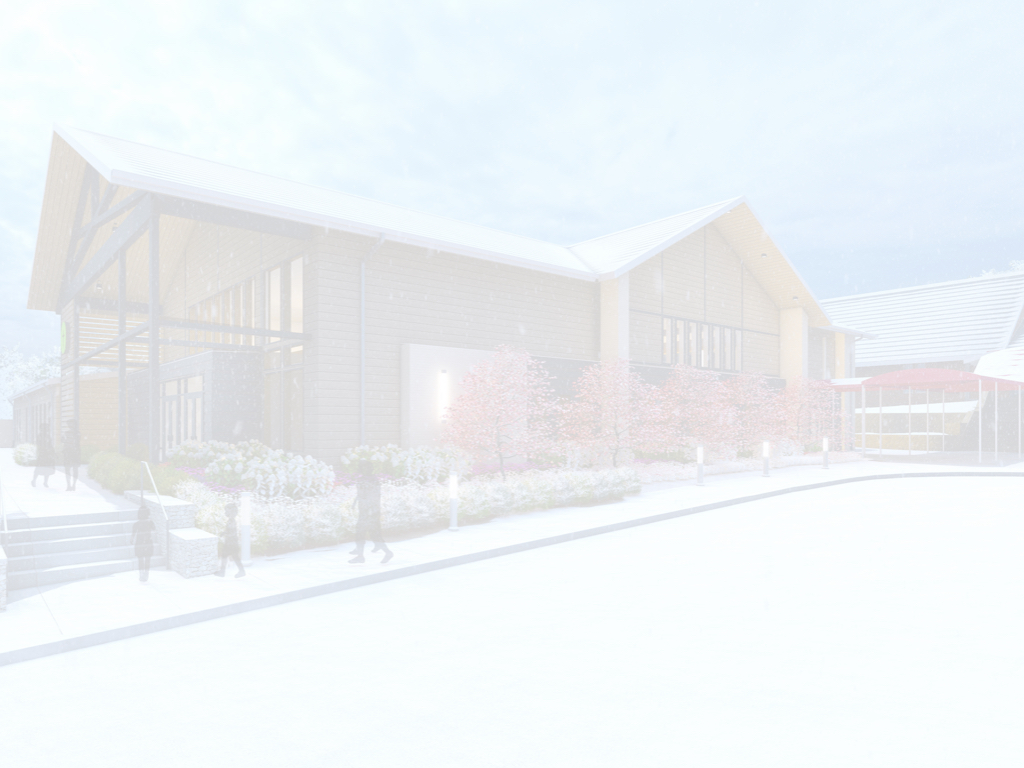 Volunteer Forms
Want to get plugged in this summer helping with GBC's Building Project? Fill out your information below.
Helping with the construction during the building project
Can't commit to a whole week? Help for the day!
Helping with security on the building site with a partner
Every evening, picking up tools and materials from site or helping with the kitchen
Updates
A lot of different things got done this week! A bunch of painting and staining happened. The standing seam roof over the front door is done. The baptistry steps have been poured. The gutters are officially on. The drywall is done and the stage construction has begun!
How do I sign up to volunteer?
There are two main ways to sign up: Preferred Method-Going to the GBC website, clicking on the Building Project tab at the right and selecting Volunteer Forms on the drop-down menu. Second Method-Sign up at the tables in the Foyer area of the Sanctuary to the Fellowship Hall. Someone will then enter the data from the tables on the website and there is a risk of misreading information. Email addresses are critical for reminders and notifications.
Is part time volunteering allowed?
Any volunteer time is valuable and appreciated. However, we are asking and recommending that folks consider offering the same commitment as the BFC volunteers- one full week at a time (Monday thru Friday). The opportunity, experience, and blessing you will receive are unmeasurable. We also recommend a full week for logistical reasons too: It takes some time to get new volunteers plugged in each morning with existing groups. (tool prep, weekly task list, small project team organization, …) Many tasks take several days to complete. Fellowship - In the past, folks who only worked a couple of hours a day or single days have expressed that the experience was not as good. They did not feel part of the overall team. Typical work weeks are 7 AM until 6 PM, Monday thru Friday. Some Saturdays may be work days as well, but that will be coordinated week to week. If you plan to work even Part Time in a week, recommend show up Monday morning for orientation training and know what group you will be working with.
Is there a cost associated with volunteering?
Yes, there are some costs associated with the volunteer week. FOOD: The BFC participating churches typically prepare a breakfast, lunch, dinner, snacks, ice and drink refreshments each day. The BFC groups prepare these meals and they pay for the food that they consume. Each week the BFC participating church Food Coordinator will price out the daily cost and will provide that information to GBC. Bob Rassmussen, the GBC Construction Team Coordinator, will pass cost information along to GBC Construction Team Leader for that week. GBC's goal is to identify 2 weeks ahead of the work week how many GBC volunteers will participate for the meals and contribute to funding for those meals. GBC construction volunteers should also be aware that if family members or friends come to visit the work site during the meal times, it is not a 'free lunch' opportunity. Please include those meals in your meal count for the week and pay for meals that you desire to participate in. The BFC Food Coordinators plan for a certain number of persons each meal. Please be courteous. If a GBC construction volunteer chooses not participate in the meals offered, he/she can plan to bring their own food, and fellowship in the covered tent area. There will be a nominal fee to cover the ice and water for each day. CONSTRUCTION VOLUNTEERS HAVE HEAD OF THE LINE PRIVILEGES DURING MEAL TIMES, visitors are asked to wait until all construction volunteers have gone through the line. Construction volunteers who have paid guests participating in meals may wait with those guests until that time. SUPPLEMENTAL INSURANCE: A secondary health insurance plan thru the Gallagher Insurance Company is offered at $3.30 per day, it is highly recommended, but not mandatory. If you choose to obtain this, please fill out the application 2 weeks before your week, and turn it in with payment to your Weekly Construction Team Leader. (see FAQ below for additional info). GBC BFC T SHIRT: A T shirt is available for $10 and is a great memento of the building event and chance to share your participation with friends, relatives and the community. This is not a mandatory expense NO CHILDCARE: There is no child care associated with the entire BFC/GBC construction effort. Please find alternative means for child care during your volunteer effort.
Do I need to have construction skills to volunteer?
No, although construction skills are recommended and welcomed, they are NOT required. There is always a more qualified person available for questions or to work alongside of. Everyone is very friendly and willing to help. Sometimes you are serving water or a snack to others. Anyone can help. The Site Manager, Rick Utenis or the BFC and GBC Construction Team Leaders will help find a job for you to do. If you are interested in non-construction volunteer roles, there are several supporting roles that are needed each week "off the slab", (Site Clean up, Kitchen Clean Up, and Security) but also several supporting roles each week "on the slab"- (material runners, tool runners, minimum skills task, team support roles).
What is a typical day like?
Most days start at 7am and end about 6pm. There is a morning safety brief and devotion, then start of work. Refreshments and water are available, as are port-o-john out houses. The GBC Church Building is generally off limits to the construction team as everything that is needed is located at the construction site.
Can my 13 and 16 year old kids participate on Construction?
NO. BFC and GBC follow OSHA guidelines for a construction project. No one under age 17 will be allowed to work on the slab during the day and no one under 19 on a ladder or on the roof. This is strictly enforced. In the evening there is Site Cleanup and Kitchen Cleanup, these are volunteer activities that are suitable for children under the direction of a competent adult. It is encouraged that Middle School and Sunday School groups participate for group activities!
Do I need to bring or have any tools?
You do not NEED to bring much, bring safety glasses, ear plugs /hearing protection and gloves. No open toed shoes, no tank tops- "modesty is our policy". It is recommended you bring a few other items like a tool belt, hammer, pencil, measuring tape, and a square. If you bring it and it is not needed you may keep it in your car. All larger tools or equipment are provided by BFC. Hard hats are required on the slab, you may bring your own, or one will be supplied.
What happens if it rains?
We expect to work even if it rains. In past years, the only time we did not work was during a storm when it might be lightening. Bring rain-gear if it's questionable weather.
What are my duties if I volunteer for the Security Team?
Security is probably the most important and yet the most underrated jobs on the site! In past years, unfortunately, folks have visited the site and have tried to use the work site as their own personal lumber yard and personal tool shed. Very sad. We plan for Security folks to work in pairs - walking the site every 20 minutes or so, stay awake all-night, and report any suspicious activity to the police. A camper has been donated with electricity for the Security Team to stay warm etc. Port-o-johns will be available on site as well. The expectation is if you see something suspicious, call 911.
What are my duties if I volunteer for Kitchen or Site CleanUp?
KITCHEN/TENT: All trash cans must be emptied and put in the regular trash dumpster and new liners put in cans. Wash and dry pots and pans Wipe down all surfaces and clean stoves Wash and dry all towels and rags for the next day Refill paper towel dispensers in kitchen and at hand-washing facilities Brush off all picnic tables Wipe down all metal chairs and tables Empty 48 oz ice chests Rinse out all 5 gallon drink dispensers Bring in any snacks left out on the snack table BUILDING SITE: All trash goes in the construction dumpster Pick up all nails on ground Pick up all small pieces of wood on the ground Large pieces of wood should be left in place Tools on work benches should be left in place Sweep up all saw dust and construction debris on slab Rake up all debris on the ground around the exterior of the building The goal is to make the worksite ready for the start of the next day's activities
I have a medical condition that limits me a bit but I still want to help, what can I do?
Your health and safety is our first concern- Please see leadership or the logistics committee leadership for recommendations.
Can we bring cookies or desserts to the site for the workers?
YES- please write down the type of food and ingredients for allergy concerns.
What happens if I get hurt at the job site?
If a person has a serious injury, the process is just like any emergency, we call 911 and the professional ambulance service and/or paramedic fire department responds for care. If the injury is less severe (cut that may need stitches for example) the designated Runner will drive worker to the nearest medical treatment facility, which is the Pequot Clinic in the Panera/Kohls shopping center. The worker will receive treatment there and either returns to the work site or to home/hotel for rest. The Indemnity Form is in effect, so the worker cannot charge any fees back to GBC or BFC entities. The workers primary insurance will go into effect for coverage. GBC will offer a secondary insurance plan thru the Gallagher Insurance group at a cost of $3.30 per day. A volunteer worker must apply for this insurance, fill out application, pay the cost and submit this to the Weekly GBC Team Leader 2 weeks before the work week. This fee also covers a life insurance rider, so a Beneficiary will be identified on the application. For volunteers that participate in multiple weeks or days, payment of the $3.30 is a per day cost, and the actual days will need to be identified. This secondary insurance does not start paying out until your primary insurance pays first, and is limited to $10,000 coverage. This secondary insurance is not mandatory, but highly recommended.